25/05/2023 - 6:00 pm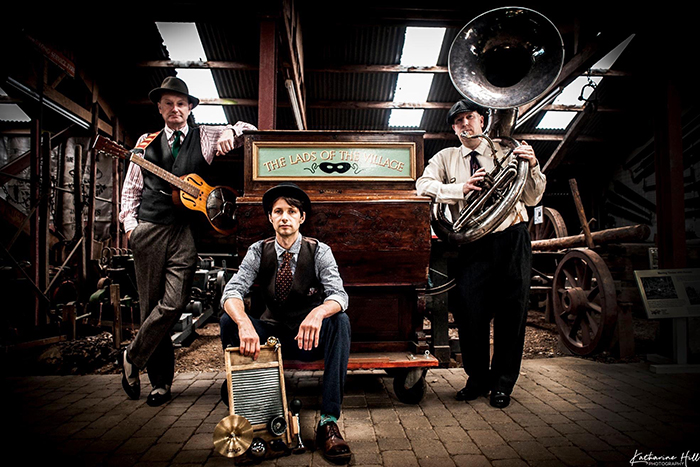 The Rigmarollers emerged on the London folk & roots scene around 2019 in the midst of a new wave of interest in the pre-war music of America. Their  performances include The Idler festival in London, many Blues & vintage festivals and even a floating theatre barge and this is a debut visit to the Mill that rocks.
The Rigmarollers want to bring you along for a ride through the vintage sounds of America with deep Sousaphone Brass grooves, intricate string picking and virtuosic harmonica & washboard.
Their repertoire jumps effortlessly from original songs that feel like old classics to early Jazz, prohibition Jug Band numbers, rousing Gospel singalongs and foot-tappin harmonica grooves.
Tickets £15.00 (price covers the music only)
To book, please call 01395 568521 or visit our Mill Shop in the Mill building. Notes: Doors open at 6pm. Our music nights feature special menus of seasonal food (offering a choice of meat, fish or vegetarian main course, cold selections and a choice 3 desserts). Meals are served from 6pm to 7.30pm. We do not reserve tables – you simply choose your seats when you arrive. The music starts at 8pm, and the musicians play 2 x 45 minute sets, with a 30 minute interval. We finish the evening between 10 to 10.30pm. Tickets are non-refundable.